Copyright and Trademark Information
(C) Copyright MMII - The Gadwall Group, Ltd. All Rights Reserved. Text, graphics, and code are protected by US and international copyright laws, and may not be copied, reprinted, published, translated, hosted, or otherwise distributed by any means without explicit permission.
The Gadwall Group, Gadwall Birding Page and Chicago Birding Guide are all trademarks of The Gadwall Group, Ltd.
The Gadwall featured at the top of most pages on this site, is copyrighted (1999) by Denis Kania of Naperville, Illinois.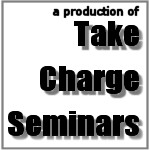 We are your source for informative and enjoyable seminars on payroll, sales tax and other topics.