Suggested Investments
1. Steven Mlodinow's book "Chicago Area Birds" (Chicago Review Press, 213 West Institute Place, Chicago, IL 60610. Copyright 1984). It is available in some book stores and in some nature stores. Mlodinow gives very good frequency charts, places to find certain birds and guides to locations with directions. It was published in 1984 and some of the information is out of date, but it is still a superior reference.

2. If you plan to bird in Northwest Indiana, pick up a copy of "Birds of the Indiana Dunes" by Kenneth Brock. It should be in the same stores as Mlodinow's book.

3. Chicago Tribune "Chicagoland Map". They are available in most stores where you would find maps. It is the best map I've seen of the Chicago area. In describing locations, the codes I've shown after the name of the locations refer to the grid coordinates on this map. If you're really serious, I would suggest a detailed street map atlas of the area. There are at least 2 versions generally available.

4. If you plan to bird outside of the Chicago area, I strongly suggest the Delorme "Illinois Atlas and Gazetteer." It contains detailed topographical maps of the entire state with almost every road shown. It is VERY helpful for getting around in the hinterlands. It is available from the ABA as well as larger and more complete bookstores.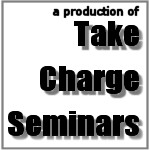 We are your source for informative and enjoyable seminars on payroll, sales tax and other topics.