General Chicago Area Birding Web Sites
Illinois and Chicago Net Birding
(Urs Geiser's Page) I think Urs may have been the first or second person in the Chicago area to have a birding web page. I can't remember if Peter Kasper's Fermilab page was first or not. This page was a distant third. But enough of the history lesson. Urs has put together an exceptional amount of resources for the Chicago area, as well as for international birders. You've got a DuPage County checklist, site guides, hotline transcripts, information on spring and Christmas counts, trip reports (very comprehensive), an exhaustive list of links to the other clubs in the area, as well as the rest of Illinois and other states. There are also some general birding links.

DuPage Birding Club Hotline
Current and past transcripts of the DuPage County, Illinois rare bird alert (RBA). The archive goes back to October, 1994.

Illinois Hotlines
This page shows recent and archived hotline transcripts for the DuPage, Chicago and Illinois hotlines. An alternative page is Jack Siler's which shows ALL recent hotline postings. Here is a link to all North American hotline numbers.

Illinois Birds
(Illinois Natural History Survey and Illinois DNR) This site provides species profiles on about 80 birds, breeding survey maps and a species list.

Illinois Counties
This US Census Bureau map of Illinois shows all of the counties. The color is a little "off" but it should be useful.

The Hyde Park Parakeets
Everything you always wanted to know about Monk Parakeets. This student project is pretty well designed and provides natural history information, as well as specific locations of colonies in the Hyde Park area.

Open Directory Project
This is a listing of birding sites from one of the major Web search directories.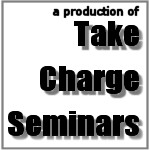 We are your source for informative and enjoyable seminars on payroll, sales tax and other topics.