McDowell Grove
McDowell Grove is a very good spot for warblers. It is heavily forested, but with lots of edge and runs along a river...what more do you want? Some of the best warblering is right from the parking lot. In the early morning, watch how the activity centers around the walls of trees where the sunlight is hitting. Other locations to check out:
1. Take the path east along the river from the parking lot. Look in the brush, on the overhanging trees, in the trees across the river. This is the best spot for skulkers. Stay to the left at the "T" intersection and you'll eventually come to an open field. Turn around and return to the parking lot.
2. From the end of the parking lot, head south along the path. You'll come into a couple of open areas that also provide good edge. When you come out into the second open area, you'll see a small trail on your right. Take that which will take you down to the river and work north along the river back to the parking lot.
3. Work the other, north side of the river (cross the bridge you came in on). This is all forest and the paths are confusing...leave a trail of bread crumbs.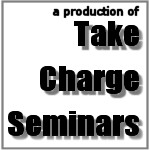 We are your source for informative and enjoyable seminars on payroll, sales tax and other topics.