McKee Marsh
This is the northern section of Blackwell Forest Preserve
The habitat here includes lots of meadows and fields (no real, honest to goodness prairies) woods, marsh and edge. The lake is very shallow and is either a mudflat or a lake, depending on rainfall. You can get a nice hike by walking the Bobolink Trail that goes through all the habitats (mostly meadow, though). One major problem with McKee is
that it seems that every dog owner in the western suburbs runs their animal here.
If the water level is right, this is a great spot for waterfowl.
To get to McKee Marsh, take Route 59 to Mack Road in Warrenville. Turn east and continue until you see the parking lot for McKee Marsh on the north side oF the street.
Take the path north from the parking lot.
DuPage Forest Preserve District map and information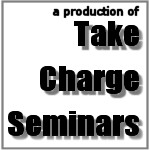 We are your source for informative and enjoyable seminars on payroll, sales tax and other topics.