Morton Arboretum
The "Arb" is a very popular spot for outdoors lovers and is the old estate of Joy Morton (of Morton Salt fame). Its mission is very tree oriented and the facility is NOT managed for native plants, wildlife or birds. They tend to mow when it is not appropriate (they almost wiped out the Bobolink nesting season one summer) and clear out underbrush to create a "park like" atmosphere. Nevertheless, it is a beautiful spot and the birding is good (if not spectacular). Since it is an "outdoor museum" and private property, there are no dogs and no sporting activities. Just people walking around.

The area is surrounded by other forest preserves and open land, so you don't get an oasis effect in migration as you do elsewhere. It is best for passerines. The habitat is mostly meadows, edge, brush and forest. There are some small lakes and a prairie restoration. There are also some plantations of pines. There really aren't any mudflats (unless the water levels are abnormal) so the only shorebirds that are likely are Snipe, Solitary and Spotted Sandpipers. The map that you get upon entry (there is a charge) will indicate all of the spots mentioned.
Suggestions:
Our favorite route on the west side is to start at the Thornhill Education Center, walk down Joy Path (good chance of Hairy Woodpeckers and E. Bluebirds), go over to Lake Jopamaca (herons and warblers, follow Willoway Creek (Winter Wren and Ovenbirds), walk up Spruce Hill (Creepers, Great Horned Owl), check out Sterling Pond (Wood Duck), walk up Pine Hill, walk along the hedges (warblers), go out to Fisher Field (Bobolinks, Meadowlarks, Grasshopper Sparrows, Hawks) and walk back to Thornhill.

On the east side, the best route is the Illinois Trees Trail - loop 2. While the walk around Meadow Lake can be productive (loop 1), the southern segment of loop 2 is where most of the reports come from.

Crabapple Lake is good for field birds and ducks. Take a walk around the lake...watch for sparrows and savanna birds.

Bur Reed Marsh is good for warblers, if it is wet.

Fisher Field (in the far northwest corner) is good for field birds and so is the Prairie. Both of these locations are a bit of a hike from the nearest parking. The Prairie, by the way, is beautiful. Take some time to enjoy the flowers and grasses.

A very good edge habitat is the Forest Edge loop on the far east side. It is un-marked on the map, but is the service road loop just north of parking 13.

A slow drive or walk along the main road from parking 4 to parking 7 can turn up a nice diversity of field and savanna birds. Bluebirds are a lock.

Tufted Titmice have been reported from the far northeastern corner - in the area of the Big Rock Trail. Never seen, just heard.

There are several pairs of Great Horned Owls at the Arb. Spruce Hill is as good a spot as any.

Cooper's Hawks are a reasonable expectation.

The Four Columns (representing the four Morton brothers) area can be good in the winter for finches. Not that you could prove it by anything that Kate or I have seen.

In general, the east side is mostly native woods (with meadows cut out from early settlers) and the west side is more meadows, hedges and edges. In terms of diversity, the west side generally results in more birds. If you have limited time and need to choose, go with the west side.
Directions
Take I 88 to Rt. 53 and go north.
Tourist note
The coffee shop at the Arboretum, in the visitor center area, has the world's best date muffins. The restaurant is also nice, if you can get a table at the window.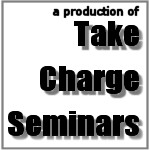 We are your source for informative and enjoyable seminars on payroll, sales tax and other topics.