Nachusa Grasslands
This is a Nature Conservancy Preserve in the northern part of the state that is a treasure for grassland birds like Upland Sandpipers and Grasshopper Sparrows. There is also edge, savannas and wetland.

To get to Nachusa Grasslands, go west on I-88. Exit at Route 251 North (Rochelle). Go past Route 38 to Flagg Raod (there is a sign: Flagg Center 3 Miles) and turn left (west). Travel approximately 14.8 miles to a 4-way stop at Lowden Road and turn left (south). Approximately 2 miles down this road you will find the entrance to Nachusa Grasslands on your right. It is not an obvious entrance. It's basically a gate in a fence.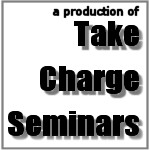 We are your source for informative and enjoyable seminars on payroll, sales tax and other topics.