Nelson Lake Marsh
Located way out in the farthest reaches of what can still be called the suburbs, Nelson Lake Marsh can be very good, as long as it's not buggy. It is mostly a marsh, with some upland woods surrounding it. The woods are being cleared to rebuild the native savannah. Ducks and marsh birds are your best bet here, but there are lots of woodland birds as well. Harriers are a good bet.
A trail goes all the way around the preserve, but can be flooded. Look for waterfowl from the platform at the end of the trail heading west from the parking lot.
This is probably the most natural non-riparian area in Kane County.
To get to Nelson Lake Marsh, go west on Main Street from its intersection with Randall Road in Batavia. After 1.5 miles, turn south on Nelson Lake Road. The parking lot is on your right - look for the silo.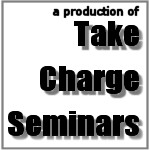 We are your source for informative and enjoyable seminars on payroll, sales tax and other topics.