Shabbona State Park
Shabbona (pronounced SHAB a nah) is an oasis of bird-friendly habitat surrounded by farm fields. It is very good in winter and during migration, but during the summer, the birding is less rewarding.

Suggestions

This is a mixed habitat park with some large lakes that can be very good for waterfowl in migration. In addition, the park has feeders by the headquarters building. The hedge east of there that parallels Shabbona Grove Road has lots of seed-bearing trees. In past eruptive years this spot has been a good bet for redpolls.

Sedge Wrens can be found in the summer on the face of the dike at the south end of the lake.

The field to the south of the dike is good for Gray Partridge...not that it means you'll actually FIND Gray Partridge.

Sommonauk Point Picnic Area is considered a very birdy spot.

There is a grass path that circumnavigates the lake. It is approximately 7 miles.

There is a small pond just past the entrance to the campground. It's good for rails, American and Least Bitterns and Marsh Wrens.

Across the road from the entrance to the campground is a grove of pines. Beyond that grove is a field that is reputedly also good for Gray Partridge.

Other

Outhouses are sprinkled all around the place. Note that the area is a popular spot for civilians, so if you visit later in the morning or in the afternoon, expect lots of picnickers and hikers.

Directions

To get to Shabbona State Park, take Route 30 to the town of Shabbona. From near the center of town, take Shabbona Street south for 0.4 mile. Turn east (left) at the road marked 900N (just past Indian Creek High School. Turn south (right) into the state park after 0.4 mile.

Acknowledgements

Thanks to Ron Flemal for material for this page.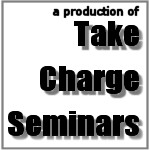 We are your source for informative and enjoyable seminars on payroll, sales tax and other topics.