West Chicago Prairie
West Chicago Prairie is a REAL prairie - not many of them left. The paths are not really good (I like nice paths). They are narrow and, in some cases, barely there. Make sure you get a map at the kiosk by the parking lot, otherwise you'll get lost. The main attraction here is the flora, but the avifauna ain't bad either. Of particular interest are Chats which nest here.
Directions
Take Route 38 to Kress Road and go north to the first street past the overpass and turn right. Follow it east and then north and you'll see the entrance to the prairie.

If you just want to walk the prairie path and want to avoid the prairie itself, take Kress Road north to Hawthorne and go east (pretty much the only way to go since Kress ends). Take this to MacQueen Drive and head south to the path. Walk east along the path, and the birds were seen just before you get to the bridge over the railroad tracks.

The other way is to go to Reed Park in West Chicago and park in the southwest section of the lot near the ball fields and gun club and then go west across the bridge.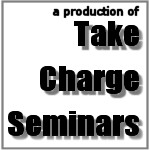 We are your source for informative and enjoyable seminars on payroll, sales tax and other topics.